Pins and needles can be a real problem. Impairing many peoples ability to drive or to work on a computer for work.

It is a sign of partial damage to a nerve (although could be a circulation issue), as opposed to complete paralysis.


Adam has had good results from treating this condition through the following, research-backed treatments can help to stop pins and needles.
- Osteopathy
- Spinal Manipulative Therapy
- Functional Range Release
​ - Rehab Exercise Prescription
Servicing the following Areas:
In Somerset:
> Near Wellington TA21
> Near Taunton TA1, TA2
​> Near Ilminster TA3
In Devon:
> Near Tiverton EX16
> Near Collompton EX15
Powered by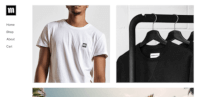 Create your own unique website with customizable templates.