Delayed Onset Joint Soreness is like DOMS






Most of us know muscles get sore 24-48 hours after exercise. Search for severe DOMS on Google, you will be sure to find thousands of blogs about treatment and recovery methods that will bring relief from delayed onset muscle soreness. Because many gym-goers are frustrated if acute muscle soreness in their biceps is stopping them from bicep curling as much as they want to. So they look for ways to recover from muscle soreness quicker so that they can get back to bicep curls. Damage can accumulate within muscles over time






Yet we see joints as either being completely damaged and in need of replacement, or 100 % fine. I can assure readers that many clients have told me how that they thought nothing of tripping up as it took a while before the delayed knee pain after the fall kicked in. Researchers would call this delayed onset knee pain. They recognise that delayed joint pain Is rarely indicative of any significant damage, but that it can be excruciating. Which is precisely like DOMs, which from first-hand experience can cause acute muscle soreness. A typical example of where the joint damage isn't painful immediately is whiplash. I can say from personal experience that it is common for one's neck to feel fine immediately after a whiplash, or even the day afterwards. It is common for it to take between 6 - 72 hours before joint damage starts to become painful. Just because painful symptoms, don't happen immediately doesn't mean that joint damage has not occurred. Psychological perceptions have a significant impact on how much-delayed pain is felt (George, 2007) leading to many people having exaggerated pain response when faced with minuscule damage. But the fact that soreness has a mechanical trigger reinforces the fact that underlying damage is there. Another factor that means that long-lasting pain cannot be a reliable measure of whether there is actual damage is sensitisation of the nervous system. This is where the nervous system is up-regulated in the face of signals associated with injury, even if the stimuli are harmless.






Joint Pain Usually Occurs Because of Joint Inflammation:
Acute pain is entirely different to chronic pain (usually from inflammation). Acute pain travels quickly through the nervous system, it moves directly and usually stops quickly if the stimuli are removed. Chronic pain is not direct, which is why the onset of pain can be delayed. After an injury to a joint, firstly it takes time for inflammatory proteins to leak into the joint. These chemical messengers sensitise the C-fibre nerves within the joint, telling the nerves to say to the brain that there is an issue. Secondly, the signals from these activated C-fibres travel slowly, which is one of the primary reasons that non-acute damage rarely hurts right away. This gives us an explanation why it is not uncommon for micro-damage to be unnoticed for 6 - 72 hours before it starts to ache.

—————————————--

Why do Joints and Muscles feel worse in the mornings after severe micro-damage has occurred?
In essence, it is because the inflammatory response causes pain. The physiological cause of soreness and stiffness is inflammation. The painful stage of inflammation does not happen immediately after a micro-injury, achy joint pain peaks only when the fluid has built up within a joint meaning that the joint is not getting as much circulation as it wants. It takes 24 - 48 hours for the inflammatory response to a small or large injury to create a backlog of fluid. It is overnight that the inflammatory process kicks into gear and the swelling builds up. In other words, the "healing process" occurs mostly overnight usually peaking when we are in our deepest state of sleep.

​An unfortunate side-effect of our inactive, sleeping state is that the circulation to our joints is not firing on all cylinders. So inflammatory mediators slowly travel to the injured joint, and get stuck there. This fluid retention occurs because our circulation cannot pump these biochemical messengers away and bring as much regenerating proteins and micro-nutrients to the joint as is required. However, if inflammation is unable to repair the damage the slightly damaged tissue will stay swamped in inflammatory mediators (messengers) since the damage is not healed and these mediators trigger joint swelling, soreness and stiffness. So that when we wake up in the morning our joints feel 10x worse than later in the day.

————————————————————————————-

​Should I Get My Delayed Onset Joint Soreness Checked out?

If you scored 2 or less, in the table above.

​then answer below to find out:

​What You Can Do About Delayed Onset Joint Soreness

1: Over the last few weeks have you been using the joint to complete a repetitive task?




Doing the same thing over and over with insufficient rest leads to hypoxia, which can develop into a feedback loop where things get worse and worse. This diagram explains it well.






2: Have you recently used the joint in a way to which it is unaccustomed?




Even though the first time one does a movement, less damage is done and less inflammation builds up, the resultant pain is nearly always more acute because the nervous system is not accustomed to the novel stimuli.






3: In the past has this joint caused you problems?




The major predisposing factor which determines how likely a joint is to get injured is whether it has been damaged in the past. Even healed injuries remain Achilles heels even after they have recovered. It is common that scar tissue or instability is left behind after an injury.






4.: Do you feel your body takes longer to heal?




It could be that your regenerating physiological mechanisms are struggling meaning that a joint will inevitably take longer to get repaired. If the body doesn't have the spare resources to heal anything, even the smallest bit of joint damage will not get self-treated with the body not having the tools it needs.




The following categories of people will find it harder to recover:




- Older People




- Those with auto-immune conditions




- People struggling to relinquish system-wide chronic inflammation,






> The 3 most significant signals that indicate the body has a reduced capacity to heal are:




1- The morning pain and stiffness lasts longer than 30 minutes (Da Silva, 2011)




2- Every morning it feels like one has wide-spread flu (Marks, 2016) 3- It takes forever for a bruise to go away.



==========================================
REFERENCES:
- Da Silva, 2011, Impact of impaired morning function on the lives and well-being of patients with rheumatoid arthritis.
- Marks, 2016, Viral Arthritis
- George, 2007, Fear of pain influences outcomes after exercise-induced delayed onset muscle soreness at the shoulder.
Powered by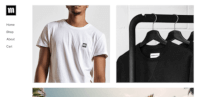 Create your own unique website with customizable templates.