Joint Instability —> More Cartilage damage —> Osteoarthritis developing

When a joint is unstable, it increases the risk of Osteoarthritis development (Brophy, 2005). As joints with having an excessive amount of play/ability to shear, are more likely to end up with a worn away cartilage lining. There are two leading causes of a joint to be unstable:
>1. The supporting structure has been severely damaged by trauma, impairing the ability of the joint to stabilise passively.
​>2. The brain is unable to stabilise the joint dynamically. This article will be talking about the 2nd case, dynamic stability. This article will be using hypermobility syndrome as an elaborate, the importance of active stability. Hypermobility syndrome has been chosen because it is the most obvious example of dynamic joint balance going wrong.

HYPERMOBILITY SYNDROME IN ADULTS OFTEN HAVE THE FOLLOWING SYMPTOMS:
1 > Have less awareness of where their joint is in space
2 > Protectively tell the muscles to lock up.
3 > Frequently have a heightened stress response
————————————--

1: POOR BODY AWARENESS IS A MAJOR CAUSE OF JOINT INSTABILITY SYNDROME

Those with hypermobility all too often go way beyond the safe range of motion that they can control. The brain of someone with hypermobility does not feel whether one of their joints goes beyond the usual end range of motion or not. Without being aware that a movement or posture is not appropriate, a joint is more likely to go into positions which overstretch ligaments and joint capsules. This repetitive ligament injury leads to damage, which over time causes joint laxity since how we load our tissue affects its structure, especially as we develop as children and teenagers. There is research to suggest that this is due to having a lack of awareness/proprioception of where their joint is in space (Smith, 2013) This reduced co-ordination impairs dynamic stability. Dynamic stability is governed by the nervous system, described as a neuromuscular function that regulates muscle recruitment and tension. It does this to make a soft tissue barrier which restricts movement. The ability dynamically to stabilise is dependent upon up to date proprioceptive feedback something the nervous system of somebody with hypermobility does not have access to so they will find it harder actively to stabilise their joints.

—————————————————————————--
2: JOINT HYPERMOBILITY AND MUSCULAR TIGHTNESS
It is my observation that when they ask one bone to move, adults with hypermobility syndrome tend to contract lots of muscles unnecessarily. A prime example of this is that they will tense facial or jaw muscles when they want to move their shoulder. I think that this is because of a lack of joint awareness/proprioception. With the unconscious brain being left in the dark, it panics and tenses everything up in an attempt to protect itself. "When other structures aren't working properly (i.e. your ligaments and tendons) to support a joint, the surrounding muscles work overtime to stabilise and protect it. This mechanism is known as "protective tension" and is the reason why someone who is hypermobile may feel "tight." Our body creates trigger points as a strategy to create stability where we don't have it. It may feel good to stretch at the moment, but stretching muscles around an already lax joint capsule will only lead to more instability and greater risk for injury. It's like picking a scab; you feel better in the short-term, but wind up with longer-term problems."(Cressey, 2016) When muscles don't know when to tense up and when to relax, they will not be able skilfully to relax when appropriate since they will tend to put the brakes on by tightly locking up the joint. This reflexive muscular splinting is the brain's way of protecting a joint, but it leads to unwanted and unnecessary muscular tension. This ongoing muscular contraction tension slowly drains all the nutrients available to a muscle, and waste products will build up. If this muscular defensive tension happens for long enough, then a trigger point will develop within the belly of the muscle. Adhesions and trigger points are not signs that the body is going wrong. It is how the body is trying to stop the joint from going into dangerous positions which could cause damage. In the absence of restraints which dynamically restrict movement, the body compensates by creating tension spots, which many call adhesions or trigger points. These adhesions have less give in them than a healthy muscle, which doesn't just cause discomfort, it also creates a new static soft-tissue restraint, helping to stop a vulnerable joint from being overstretched. THE BOYS??? is smart as it knows that it cannot change the shape of a bone (osteoarthritis) or the size of a ligament quickly enough, so it reinforces the muscle belly by laying down tough collagen proteins. This forms a random cross-linking pattern of collagen-rich tissue that is similar to a scar in the place of elastin proteins found in the muscles of healthy people. ———————————————————————————-
3: THE HYPERMOBILE BRAIN EASILY GETS STRESSED OUT

It has been shown in studies that in those with hypermobility the amygdala is structurally enlarged (Eccles, 2012). The reactive amygdala is part of the limbic system linking the parts of the brain that govern your senses, muscles and hormones – enabling your body to react quickly to the sight or sound of a threat. It is a significant component of the fight or flight stress response. The link between stress and hypermobility is substantial, with those with hypermobility being up to 16x more likely to suffer from panic and anxiety disorders than those without (Campayo,2010).
———————————————————————————--
INJURIES & CONDITIONS THAT MAY DEVELOP
- Dislocation
- Predisposed to develop osteoarthritis
- Chronic muscular tightness
- Fibromyalgia- Chronic fatigue
- Chronic regional pain syndrome (Tracey, 2009)
- Osteoarthritis (Brophy, 2005) —————————————————————————--
​HOW INSTABILITY INCREASES THE RISK OF OSTEOARTHRITIS DEVELOPING: Poor dynamic muscular control —> Joint Instability —> Joint damage —> Osteoarthritis "Joint instability creates a clinical and economic burden in the health care system. Injuries and disorders that directly damage the joint structure or lead to joint instability are highly associated with osteoarthritis (OA)." (Blalock, 2015). An unstable joint will inevitably pick up micro-traumas, than a stable joint. Without dynamic stability, the muscles won't pre-emptively contract in time, to stop the joint from shearing or over-straining. As small "periarticular muscles…play a significant role in joint stability." (Blalock, 2015). "dynamic joint stability is achieved by the coordinated contraction and relaxation of multiple muscle groups." (Blalock, 2015). In other words, it is these small periarticular muscles which dynamically stabilise a joint. If these important muscles are not doing their job, then the structural aspects of the joint will be vulnerable. Over the years the damage from these mini-injuries accumulates. This accumulation of damage makes it much more likely that osteoarthritis will develop. In much the same way that posttraumatic osteoarthritis develops, except it is not one major trauma, but thousands of smaller insults. Our bodies are cleverer then we give them credit for. After many years of having a lack of dynamic stability, the body will "fix" the situation. It will do this through a process of function slowly becoming structurally fixed. Repetitive damage to a joint creates an inflamed environment, which affects the ends of the bones which make up the inflamed joint. So these bones grow, forming extra bits of bones called osteophytes. Hence the bone on a bone description that osteoarthritis is often described as being. Which in fact is only the result of years of repetitive damage, creating ongoing inflammation. ———————————————————————————- THE COMMON TREATMENTS UTILISED PEOPLE WITH UNSTABLE JOINTS FEEL THEY NEED: > Massage (for symptomatic relief), As it brings blood flow to muscles that are clinging on for dear life, makes massage one of the safest hypermobility treatments. > Epsom Salt Baths (for symptomatic relief) The heat from the bath brings blood flow to tired muscles. While the magnesium in the water, relaxes the muscles, as well as helping to calm down the brain when it passes through the skin into the bloodstream. > Stretching Tense Muscles (for symptomatic relief) It may seem counter-intuitive to stretch unstable joints. But people with hypermobile joints often have tense muscles. So they want to extend these muscles so that it can relax the tension for a short while. Before the brain tells them to get back to their job of stabilising an unstable joint. Although the above treatments have their place. They do not help the brain in any way shape or form. The following techniques, work with the brain so that the nervous system can become proficient at dynamically stabilising joints. To protect the joint without continually locking up all the surrounding muscles. ———————————————————————————— JOINT HEALTHCARE APPROACH TO INCREASING DYNAMIC STABILITY: The below treatment approaches, improve the brain's ability to stabilise a joint dynamically. So that micro-damage can be avoided and osteoarthritic structural changes can be postponed or maybe even avoided. > Controlled Articular Rotations (CARS) Exercise Hyper-mobile joints tend only to display laxity when they are passively placed/moved into positions. They are often hypo-mobile when they have to display Dynamic Joint Mobility. As their muscles are not able to actively move the joint through its range of motion. This is where CARS comes into its own. As is it increases the motor skill of being able to co-ordinate all the muscles of the joint. This is not an easy task. Requiring tensing one second and then relaxing the next. But it is dynamic stabilty/mobility which protects the joint and allows blood flow to the area. As well as reducing the risk of muscles wasting away. Another benefit if CARS is that it is a safe exercise technique, for those with unstable joints. > Rhythmic PNF This is a therapeutic exercise technique which is like Controlled Articular rotations on steroids. As the client has to keep a joint fixed and stable as the therapist try's to nudge the joint out of alignment. Don't worry they don't force anything. > Reactive Neuromuscular Training A technique which is similar in principle to Rhythmic PNF but it differs in that it is more active. As the client will be weight bearing, typically on their feet, trying to stop themselves from falling over > Stability based exercises like Pilates These help to increase the ability of a joint to remain within a safe, controllable range of motion. ================================================== REFERENCES: ​ - Smith, 2013, Do people with benign joint hypermobility syndrome (BJHS) have reduced joint proprioception? A systematic review and meta-analysis. - Cressey, 2016, 4 Ways Hypermobile Clients Can Improve Their Training - Eccles, 2012, Brain structure and joint hypermobility: relevance to the expression of psychiatric symptoms - Campayo, 2010, Association between joint hypermobility syndrome and panic disorder: a case-control study. - Tracey, 2009, How neuroimaging studies have challenged us to rethink: is chronic pain a disease? - Brophy, 2005, Osteoarthritis following shoulder instability. - Blalock, 2015, Joint instability and osteoarthritis.

Powered by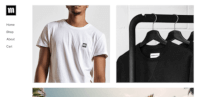 Create your own unique website with customizable templates.