WHAT IS THIS NEWLY FOUND ORGAN?

In March 2018, researchers published a study in which they examined the space between tissue. This space was always assumed to be empty, but they discovered that it was in fact filled with a vital fluid called interstitial fluid. This fluid is so substantial that on average it takes up about 20% of our total body mass, weighing 10+- litres. Compared to the skin that makes up 13% of total body mass. This re-discovery (as it has only been missed due to the modern methods by which tissues are examined), is essential as it has started a debate as to whether this fluid has been the most significant organ in our body hitherto not known about. This substantial mass of interstitial fluid resides in the space between tissue. It bathes all of our cells that are not surrounded by blood. It has been ignored in modern science until now. Some people call interstitial fluid extra-cellular fluid because it is external to/outside of the cell. In this study in March 2018, this interconnected fluid mass was deemed to be an organ called the interstitium. This substantial net-like mass is undeniably the primary human fluid system as it is our primary fluid compartment and one upon which our life depends. "Unlike a more solid, contained organ like the heart or the liver, the interstitium is a network of tissue that surrounds nearly every organ system in the body. Just as our skin hugs us on the outside, this tissue layer wraps around organs inside our bodies." (Malderelli, 2018)

WHAT DOES THIS ORGAN HAVE TO DO WITH HEALTH?

Currently, our understanding of the Interstial fluid system is in its infancy making it impossible to say all of the ways that our lives depend on this mass of fluid. I believe that we can come to understand this network of interstitial fluid by looking at our lymphatic system. From our more in-depth understanding of our lymphatic system, we can find clues about our interstitium. "We strike at the source of life and death when we go to the lymphatic… This universal system of irrigation." (A.T. Stiller, 1899) Just like a farmers field, to be fruitful, our joints require irrigation. A controlled supply of fluid in our bodies is needed to be supplied at regular intervals just as the irrigating flow of fluid determines the health of crops through the fields. A turnover of fluid being provided to the field needs to be frequent enough that the crop gets its fill of water. While the risk of flooding is reduced with sufficient drainage. It is this irrigation that the life of crops depends upon. Like so many human-made systems, a more complex and intricate version of it can be found in nature. In this instance within the human body itself. As we do not understand the interstitium, let's examine our lymphatic system. From a deeper understanding of the smaller lymph filled fluid system, we can gain more of an idea about the more substantial interstitium system.

OUR LYMPHATIC SYSTEM

Our lymphatic system is a network of vessels filled with circulating lymph. Because lymph flows throughout this net-like circulatory system, in a sense it links everything together. It is composed of a pathway of vessels that connect lymph nodes, which in turn act as reservoirs and pumps. Both lymph vessels and lymph nodes contain lymph. Lymph is composed of "immune cells, antigens, lipids, and macromolecules." (Shi, 2014) Unlike our thick blood, lymph doesn't need to be kept contained in a fast moving high-pressure system. Lymph circulates slowly. What does lymph do? As lymph travels slowly it has the time "for lipid absorption, fluid homeostasis, and immune surveillance." (Wang, 2010). It is as our inflammatory-immune system that our lymphatic system is better known.

INTERSTITIUM POTENTIALLY MORE IMPORTANT THAN LYMPH

There is a reason to believe that the interstitium circulation flows slowly because our interstitium operates under a low-pressure circulatory system. It has also been stipulated that it plays a "role in homeostasis by controlling extracellular fluid volume" (Margaris, 2012). In other words, like our lymphatic system, it helps to manage swelling as it maintains the fluid levels that our cells are bathed in. With our Interstitium being much bigger than our lymphatic system, it is probably even more influential when it comes to managing our immune system and fluid levels and has a far more significant influence on the vitality of the numerous cells that are bathed in interstitial fluid. Could the inability of our body to reduce swelling be because of our interstitium NOT our lymphatic system???

HUMANS ARE AN INTERCONNECTED MASS OF FLUID:

A.T. Still founded Osteopathy on a few principles:

The body is a unit: An integrated unit, where all parts are connected with one another.
The rule of the artery: "flow freely; the tissues can perform their physiologic functions without impedance. ... The importance of good circulation of good blood in the preservation of health and recovery after injury." Many Osteopaths believe that he was not just talking about blood flow but also lymphatic and interstitial fluid. I think that one of the ways that the body is interconnected is through our multiple fluid transport systems. Our fluid-filled body can only function optimally under a state of dynamic continuity between our fluid-filled systems.

CELLS

>>>

INTERSTITIAL FLUID

>>>

CELLS

It is through the medium of fluid that macromolecules are transported to the tissues most in need of nutrition.

BLOOD

>>>

INTERSTITIAL FLUID

>>>

BLOOD

"Plasma is continuously filtered from the arterial, capillary bed into the interstitial space, where excess fluid drains." (Shi, 2014)

CSF

>>>

LYMPH

>>>

CSF

Our cerebrospinal fluid (CSF) is linked to our lymphatic system (Johnston, 2003)

BLOOD

>>>

LYMPH

>>>

BLOOD

The cardiovascular system is linked to the lymphatic system.(Choi, 2012). Around 10% of the plasma (the fluid upon which blood is based) in our blood gets left behind in our tissue. This tissue fluid then enters our lymphatic system via lymphatic capillaries. Once it is inside our lymphatic system, it becomes lymph until it exits the lymph system and re-enters our blood's venous system, once again becoming blood plasma.

INTERSTITIAL FLUID

>>>

LYMPH

>>>

INTERSTITIAL FLUID

There are only two differences between interstitial (pre-lymph) fluid and lymph. Interstitial fluid resides outside our lymphatic and blood circulatory systems, and interstitial fluid does not contain as many proteins as lymph. It could be said that "The interstitial space is the primary source of lymph." (Benias, 2018). Interstitial fluid enters and exits our lymphatic system via tiny "lymphatic capillaries which are highly permeable to interstitial fluid and macromolecules, such that, when the surrounding interstitial pressure changes, these lymphatics either expand and fill with lymph or contract and push lymph." (Wang, 2010)

FLUID DYNAMICS AND JOINT HEALTH:

Many do not appreciate that, like fields, our joints require fluid irrigation. Our joints are not isolated structures; they are dependent upon fluid dynamics to survive and thrive. Trans-synovial flow is the term used to describe the inflow and outflow of the components that make up synovial fluid. "Synovial interstitium. The path into the joint cavity from a capillary." (Levick, 1996). The fluid has a vital role to play in both the inflow and outflow of substances to and from the joint:

Vitalising fluid: "send the bricks to the builder... Containing vitalised water.... life-saving water" (A.T. Still, 1899) Like any fluid-filled structure (including our brain), dehydration leads to cellular death. Our joints are no different; without the correct amount of fluid within our joints, solid structures would continuously rub on each other, and within no time the cartilage would wear away. The fluid within our joints, called synovial fluid, also serves as nature's WD40 as it lubricates our joint surfaces, stopping friction from building up. Our WD40 can only do its job when the epithelial cells that make synovial fluid are supplied with appropriate liquid nutrition. Just like the water in the fields, being transported through irrigating channels, it is synovial fluid that is the lifeblood of our joints. Much like the cell walls of plants protecting cellular fluid, our synovial fluid is encapsulated within a joint cavity. It is the inner membrane of these cellular walls that make and secrete synovial fluid. This membrane found on the inside of our joint capsules is made up of specialist epithelial cells; its function is to absorb interstitial fluid from around the joint then turn it into synovial fluid before secreting it into the joint. "Synovial fluid is not a static pool, but is continually being absorbed and replenished by the synovial lining of the joint cavity (synovium)" (Levick, 1996)
Fluid cleansing: "wash away impurities as they accumulate in our bodies." (A.T.Still,1899). For a joint to be healthy, just like a field, there must be a way that stagnant fluid can be excreted away lest excess synovial fluid build-up within the joint, a condition that many people describe when they have "water on the knee." Stagnant synovial fluid gets drained away by entering "capillaries which have an important role in the drainage of the… synovial joint." (Rovenska, 2012) These permeable membranes that make up the walls of the joint capsule are what excess synovial fluid travel through before becoming interstitial fluid and getting slowly circulatay. - Synovial fluid has a system of lymphatic vessels that drain debris, taking it to local lymph nodes.

INEFFICIENT CROP/FIELD:

The ancient Indian medicine system called Ayurvedic medicine would say this is because of congestion. Whereas traditional Chinese medicine will say that this blockage has led to qi stagnating. Osteopaths call areas of congestion and stagnation, lesions. A lesion is a compromised area of the body where cellular function is impaired. Toxins will build up in tissue that is in a state of a lesion, as dead cells and the waste products are not getting drained away. ANY substance can be a toxin if it has a poisonous effect. In the example of a farmers field, if irrigation is not functioning, the field will yield a bad crop.

WHAT ROLE DOES FLUID DYNAMICS PLAY IN OSTEOARTHRITIS?

Without an efficient synovial fluid transport system controlling the incoming and outgoing of substances, the synovial fluid will become stagnant. Debris from day-to-day joint usage will accumulate, and inflammatory swelling will build up. Frequently a blockage in the synovial fluid goes unnoticed, is asymptomatic. Even when the lack of fluid motility hinders the physiological functioning of the joint. Barriers to fluid movement may be occurring to you right now. Unbeknown to you, these barriers could be stopping smooth-flowing operations in their tracks at this very moment. This impairment of joint regeneration will lead to earlier development of structural changes we all refer to as osteoarthritis. There are signs that joints with osteoarthritis have been affected by a blockage or blockages that have been impairing the joint's ability to irrigate (absorb and excrete).

In severe osteoarthritis, the number of lymphatic capillaries is significantly reduced. (Shi, 2014)
"exhibited significantly decreased lymph clearance. The number of both capillary and mature lymphatic vessels was significantly decreased in the joints of patients with OA." (Shi, 2014)
"Synovial fluid... acts as a transport medium of nutrients/ metabolic waste to/from vascular cartilage." (Pustejovska,2008) If fluid motility is blocked, stopping the transfer of nutrients into and waste products out of the joint for a significant period, then "the synovial fluid may act as a reservoir for inflammatory cytokines, cells, and crystals. In addition, excess synovial fluid distends the joint, which potentially compresses synovial blood vessels and stimulates pressure receptors in the capsule." (Altman, 2015). This is the description of a severely osteoarthritic joint where the joint is full of dangerous cellular debris that is compromising cellular functioning and eventually impairing the ability of the joint to function.

HOW INCREASING THE FLOW OF FLUID TO AN ARTHRITIC JOINT REDUCES JOINT PAIN.

It is common knowledge that blood flow is good for our joints. With physiotherapy being even more specific and saying that it is lymph flow that helps to reduce swelling within joints: "enhancement of lymph flow attenuates joint tissue damage" (Shi, 2014). Now it seems that there is a 3rd player. Interstitial fluid. If we do any of the following movements/exercises, then we will hit three birds with one stone as they all promote arterial and venous blood flow and compress and stretch the space between our tissues, which in essence pumps fluid from one area to the next, rhythmically.

> CARS:

Established by Dr Andrew Spina, this slow rhythmic motion is fantastic for getting fluid to flow into and out of our joints

REFERENCES:

Current views on the function of the lymphatic vasculature in health and disease, Wang, 2010

Distribution and Alteration of Lymphatic Vessels in Knee Joints of Normal and Osteoarthritic Mice, Shi, 2014

Structure and Distribution of an Unrecognized Interstitium in Human Tissues, Benias, 2018

Modelling the lymphatic system: challenges and opportunities, Margaris, 2012 - Scientists found a 'new organ,' but it might not be what you're expecting (Malderelli, 2018)

Symptoms and signs of osteoarthritis, Altman, 2015

Fluid movement across synovium in healthy joints: role of synovial fluid macromolecules, Levick, 1996

Structure and function of lymphatic capillaries in synovial joint, Rovenska, 2012

Mathematical modelling of synovial Fluids flow, Pustejovska, 2008

The philosophy of Osteopath, A.T. Still, 1899 (Osteopathic readers would be fascinated to know that the founder of Osteopathy Dr A.T Still, wrote about this mass of fluid over a century ago.)

​The importance of lymphatics in cerebrospinal fluid transport. Johnston, 2003 - The New Era of the Lymphatic System: No Longer Secondary to the Blood Vascular System (Choi, 2012)

edit.
Powered by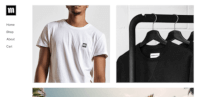 Create your own unique website with customizable templates.