Arthritis affects different people in different ways, as there are numerous signs. These signs and symptoms of osteoarthritis may appear earlier or the onset can be much later. Nevertheless, it is useful to identify signs as it helps medical professionals to diagnose arthritis, and give a prognosis.



How do you know if you have arthritis?
By identifying the main 4 physical signs, which are:
> Morning Stiffness
> Pain of an aching nature
> Joint Swelling
> Enlarged Bones near the Joint

Collectively, these 4 changes make people do change their lifestyle in some way. Unfortunately, it is common that advanced arthritis has a devastating impact on peoples lives. With the majority of people suffering, reporting depression when the following signs disable them from doing what they want to do:

> Morning stiffness:
Most people do not realise that being unable to move can be even more burdensome than the pain itself. Stiffness is often disabling, stopping people from doing the housework or going to work. Frustrating stiffness is usually worse for the first 30 minutes of the morning, but stiffness will often linger throughout the day.

> Aching Pain:
Chronic joint pain can stop people from enjoying life, especially those who find pleasure in being active. Either with friends or grandchildren. Chronic pain from osteoarthritis can grind people down. It is very common that people limp or even to avoid activities where they have to walk, to avoid the pain.

> Joint Swelling:
Effusion of the joint, usually called joint swelling is one of the most common signs of osteoarthritis. It is natural for joints to swell up in as the body attempts to heal the inevitable damage within a joint. If the healing process is impaired in some way and the body cannot fully repair the joint damage, then a joint becomes chronically swollen. Ongoing swelling is a sign of perpetual inflammation. This swelling is associated with heat, redness, pain and stiffness. Like morning stiffness, swelling is usually worse for the first 30 minutes of a day, but the swelling often remains.

> Bones enlarging around Joint:
Over time the erosive changes begin to affect the structural shape of the surrounding bones. This results in boney lumps very near the joint. When severe the lumps can increase the circumference of the joint itself, which is very noticeable when osteoarthritis affects somebodies knees.

Summary:
Arthritis is a debilitating condition which has the potential of affecting all of us. But identifying early by being aware of the major signs and symptoms of arthritis can really help us to stop it developing, before it is too late.

​* Please note that this article does not differentiate between osteoarthritis and the dozens of other types of arthritis, which is something that only a medical professional can do.


Powered by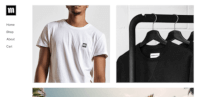 Create your own unique website with customizable templates.